Here's Everything You Need To Know About Commercial Property Renovations And Repairs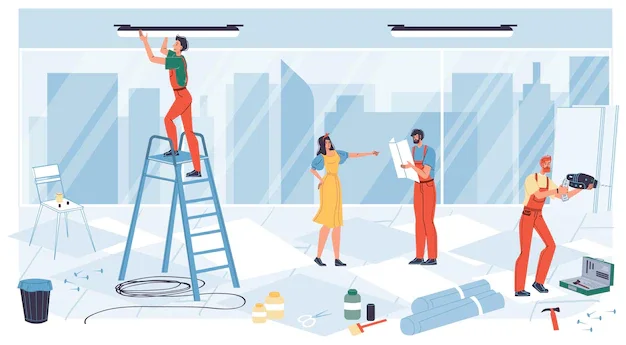 To become an entrepreneur, you need to have a lot of things. While most of it focuses on the day-to-day operations, human relations, and financial aspects of the office, it is equally important to maintain the office on a regular basis. Keeping the office in good condition improves employee morale, allows them to give their best in front of customers and clients, and everything runs smoothly every day without potential problems for employees. Here are some things to keep in mind when considering commercial property renovations and regular office maintenance for your workplace.
What do you need to know about maintaining and repairing commercial property?
Before considering the need for commercial area repairs, consider the following: Regular maintenance of the office, especially the most used areas of the office environment, can prevent many breakdowns and complications in the workplace. Office maintenance can involve many tasks. The exact task will depend on your requirements and the office environment itself. For example, you can occasionally apply a little paint to your office bathroom or schedule routine plumbing repairs to keep it running.
Whichever task you choose, it all comes down to one thing. The thing is, you can avoid expensive repairs for a much bigger problem later. Small problems build up over time, and it's always best to fix small problems before they become much bigger problems. However, you can't always foresee when significant issues will arise, and you can't always solve issues before they arise. Working with a single contract office maintenance provider can be very helpful in avoiding many problems and creating an overall safe, clean and attractive office environment.
Offices are subject to different environments and different challenges. From plumbing to electrical, structural, and pest control issues, it's important for office managers to address issues right away, from plumbing to electrical, rescue, and pest control, to keep assets and employees safe and prevent potential losses from loss of business.
Unfortunately, the problems don't occur when you expect them to. However, if you need repairs at your office, you can find a service professional through Hepire. Whether you need urgent service or after hours to avoid having to repair your commercial property outside of scheduled business hours.
Get contact by Helpire's service professionals for quality service.
Helpire connects you with experienced professionals who can provide UAE businesses with the office maintenance and repairs they need to keep them running with no hassle. Choose the service you want and make a contact request to learn more about how they may help.