Getting ready to move can be the most stressful time of your life with so much to do. But it shouldn't be too much. A little smart planning can make things a lot easier. After all, it doesn't have to happen all at once. Breaking down challenging moving duties into a manageable list of "tasks" that you can complete one at a time is simple with the use of a "new home checklist."
Make A Checklist For A New Home
To make your move as smooth and stress-free as possible, Helpire has created this "Moving to a New Home" checklist. This helpful guide will assist you in designing and furnishing your ideal home. You can also adhere to the procedures mentioned in our moving checklist after deciding to move into a new apartment or villa. Prepare ahead of time by checking off the list of things to do before moving into a new house.
Create A Separate Box For Files And Documents
A checklist that starts with moving into a new home is a tip for keeping your documents safe. One of the most common complaints during relocation is that people lose important files, documents, and folders, causing many problems. The documents should be packed last, in a waterproof bag or box, and kept in a secure location. In order to remember where you placed the items on the list, you may also write down their locations.
Make A Schedule For Cleaning
Your new house checklist should start with a thorough cleaning. Even if an apartment or villa looks clean, there are parts that need a thorough cleaning. For the final cleaning of your new home, it is ideal if you can hire a cleaning company. This includes cleaning floors and cleaning all surfaces.
It is easy to find a reliable cleaning company in any emirate. With Helpire, you can hire the best cleaning company in UAE. It's worth spending a little extra to make sure the place is clean because it will cost you a lot of time and money to find the perfect home. Once you move in, you can hire a housekeeper to keep your house tidy. Here's how to disinfect your home in UAE.
Home Improvement And Renovations
Have you placed the lights properly? Do you require an additional electrical outlet for your nightstand? Need a new bookshelf to read on? Is the bathroom mirror too low? Do you need extra cabinets in your kitchen?
When you move to a new location, they may not be able to accommodate your needs. So when you're evaluating what to do before you move into your new home, it's a good idea to consider hiring someone to do these small home improvements. With Helpire, you can hire a handyman or electrician or plumber, or home maintenance professional in UAE to work with you.
Evaluate Every Utility
Make sure there are no issues with common household equipment before moving into a new house. Contact your city's relevant energy supplier a few weeks before you move to schedule a new water and electricity connection date. Remember, you need to apply for power and water outages in old homes. For example, in Dubai, you have to ask DEWA to disconnect you before you leave. One of the most crucial items to consider while relocating is this. Additionally, it's a good idea to test all of your new home's electrical appliances and check for any potential plumbing issues. It's always easier to make repairs before you move.
Checking your smoke alarms should be another item on your new home checklist. Keep in mind that you can never be too cautious when it comes to your health and safety. You should also take the time to find all the valves and switches so you don't panic when you run into unexpected problems. Visit the site in advance and arrange for electricians, carpenters, and plumbers to carry out these tasks.
Having a checklist of things to do before you move into your new home can help you avoid unexpected surprises.
Moving Or Buying New Furniture
Is a king-size bed a good fit for your new bedroom? Wouldn't a small sofa fit in a big new living room? The bathroom has a dressing room. Do you need a dressing table? If you decide to move, measure your room and write it down on your moving checklist.
You should ask yourself the following questions. Furniture can be moved if your belongings are in good condition. Or you may need to spend money and buy new furniture. Here is our list of the top furniture retailers in the United Arab Emirates.
Painting
After cleaning and repairing the house, you may need to touch up some paint. Some people prefer to do it themselves. However, if you have a lot of work to do, you can choose a house painting service in UAE. These services are available in all the cities of UAE. After making the necessary home repairs, don't forget to finish painting works.
Pest Control
Unless you're moving into a new apartment or house, it's hard to tell if you have bugs or pests. Therefore, it is best to hire professional pest control companies in UAE through Helpire to take care of the termites, pests, and other crawling insects before they settle there. To prevent chemical residue from damaging your belongings, you can schedule a pest control service a week before your moving date.
Change The Locks
It's always a good idea to think about changing the locks when deciding what to do before moving into a new home. You never know who has a copy of the key to an old lock, and there's only one way to dispel your doubts.
Home Security System
The UAE is a safe place, but you should always be very careful. Installing a home security system should be part of your moving checklist because it can save you huge amounts of money. Install it ahead of time if you intend to. You can send your service inquiry for home security solutions in UAE to make your home safe.
Address Update
If you move, you must notify everyone of your contact and address changes. You may need to notify your employer, doctor, and bank of the change. It is very important to add this to your new home checklist as not updating the relevant parties can cause unnecessary delays later!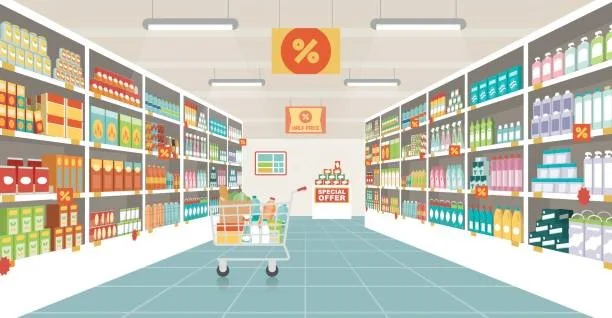 New Things You May Need To Purchase
When you move, it is common to take large appliances and furniture with you. However, you'll be getting rid of a lot of your old items every day. Make a list of everything you'll need for each room in the house. Below is a list of new items you may need to purchase.
Kitchen Items
Tissue paper
Waste bag
Dish sponge
Soap
Condiments
Spices
Bathroom Essentials
Toilet paper
Toilet Plunger
Tooth Brush
Floor mats
Handwash
Other toiletries
Laundry Items
Washing machine
Detergent
Mini stool
Laundry bag or bucket
Other laundry products products
Emergency items
Different types of batteries
Candles
Extension socket
Tools box
Fire extinguisher
First aid kit
FAQs
Which UAE moving companies are the best?
The best movers are available on Helpire, which can streamline the entire moving procedure. Helpire connects you with the best moving companies in UAE and will help you move your belongings from your old to your new home. People moving to the Northern Emirates may want to consider moving company in Ajman.
Where can I donate items in UAE?
When moving house, people often prefer to give things away. Check out our list of places in Dubai where you can donate and choose the one that suits you best.
This completes the things to do before moving on to the new home checklist. Following the general guidelines outlined here will help you overcome relocation problems with relative ease. Plan ahead and check one task at a time. Remember, moving can be a relatively simple and hassle-free process with good planning. So whether you are moving from Dubai to Abu Dhabi or another emirate, there is no need to stress too much. New to the UAE? Visit Helpire.com/blog to learn how to make the most of your time here.